This table is the flip side of the table Discharge Event by Setting . That table answers the question, "After Discharge, where'd everybody go?" This table answers the question, "What happened when they got there."
This action-packed table provides several insights into the post-acute care provided to patients discharged from the selected facility. Readmit rates and mortality rates are calculated for several different post-acute destinations with county and state averages available as benchmarks for comparison.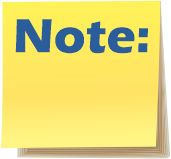 The Outcomes by Setting table will only have an Inpatient version for selected hospitals and a SNF version for selected Skilled Nursing Facilities. The image below is for a hospital. For a selected SNF, the table will be identified by "SNF," instead of "Inpatient," or "INP."
For those of you familiar with the original Trella Health product, this content was found in the second half of the Post Acute Destinations table (PAD).
Metric Summaries
Inpatient - Think of this as Patient Pathway. In this column we identify which post-acute destination the inpatient discharges were admitted to. Example: INP to HHA indicates that the metrics in this row pertain to patients who were discharged from INP and were admitted to HHA
Readmit Rate - This is the percentage of discharges from the selected facility who were admitted to the type of post-acute care listed that were readmitted to a hospital within 30 days of the initial discharge. Another way of looking at this is that this is the readmit rate for the selected facility calculated from the subset of patients who entered the listed post-acute care setting.

For more information on Readmission rates, see Readmission Rates.
State and County benchmarks are included for comparison.

Mortality Rate - This is the rate at

which patients expired within 30 days of discharge from this facility following admission to the type of post-acute care listed.
For more information on the category, "other," see Facilities Analyze page - What is "Other?"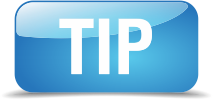 Each row contains metrics related to patients from the selected facility to the type of post acute care listed in the first column/row header. In general, there are three perspectives on the content in this table:
Each row reveals information related to a specific post-acute setting. This provides relevant insights into post acute outcomes in the connection between the selected facility and a specific type of post-acute care.
Each column allows you to compare the types of post-acute care. This will give you a general understanding of post-acute care, but needs to be only used as a general guideline. From this image above, we can see that, in general, Home Health Readmit rates are substantially higher than Hospice readmit rates. At the same time, Hospice mortality rates are higher. Both of these observations confirm what we would expect about the differences between the two post-acute settings.
County and state averages for the same metrics allow you to evaluate the performance of the selected facility against its peers.
Readmit Rates
A readmission is a multi claim event where a patient is discharged from an inpatient stay at a short term acute care hospital and is readmitted to inpatient care again within 30 days. This readmission scenario could include a post-acute stay, or multiple post-acute stays during that 30 day period. The goal of a readmit rate is to evaluate each facility's success at keeping patients out of the hospital.
For a hospital, this rate reflects all inpatient discharges that are readmitted within 30 days.
For any other post-acute facility, (primarily SNFs on this page), the rate is the percentage of all admissions who are readmitted to inpatient care within 30 days of a prior inpatient discharge. If the post-acute admission did not follow an inpatient discharge, there is no possibility of a readmission.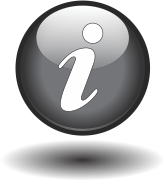 For more information about Readmit Rates, see Readmit Rates and Hospitalization.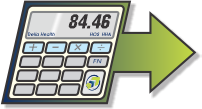 The following equation is a summary of how we calculate this metric. The percentage is calculated using a 2 year reporting period.

Mortality rate
The rate at which patients expired within 30 days of discharge from the selected facility for patients admitted to the post-acute care type listed.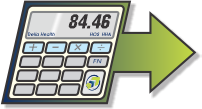 The following equation is a summary of how we calculate this metric.