Overview
Not all performance metrics are created equally. Comparing performance scores across different providers is a tricky task. If one provider has a much more severe patient population, that population characteristic must be considered. There are two ways to do this:
Calculate risk scores on patient populations
Adjust the performance scores directly
Trella Health uses CMS's Hierarchical Condition Category (HCC) model to calculate Risk Scores. CMS developed HCC to determine equitable "premium" payments for payers offering Medicare Advantage plans. In other words, what's a fair monthly reimbursement rate payable by CMS to the MA plan to insure a given patient. Using the model, each patient receives a Risk Score based on data from the prior year. The Risk Score incorporates diagnosis codes and other patient demographics such as age, type of residence, and eligibility for Medicaid. Since the goal of the model is to predict future health care costs, long-term conditions such as diabetes, have a greater impact on the Risk Score. Acute illnesses or injuries are less likely to generate ongoing healthcare costs, and thus are weighted less in the model.
The HCC risk scores are used to adjust cost relative to other NPIs of the same provider type. Adjusted costs allow for better comparison across NPIs with different risk scores because it accounts for the increased cost of patients with chronic conditions. For example, NPIs with a higher than average risk score will have a reduced adjusted cost since they have sicker patients, and NPIs with lower risk scores have increased adjusted cost.
Trella Health calculates new Risk scores for providers as part of our new metrics for each data release.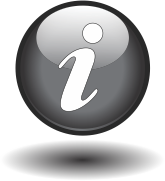 For more background on CMS and Risk Adjustment see the Report to Congress.
Using the Risk Scores
In general, Risk Scores provide insight into the amount of care that can be expected for a patient population, and it helps calibrate a provider's performance relative to its peers.
For referral sources, higher Risk Scores coupled with a normal Home Health Utilization rate and higher Hospitalization or Readmission rates signals an opportunity for increasing the amount of home health care within that referral source's patient population.
For Home Health agencies, the Risk Scores provide another metric for strengthening competitive differentiation. If an agency can show that they provide similar outcomes for higher risk patients, the agency has a strong case for being a preferred provider.
Understanding the Metrics
Provider Risk Scores
Trella Health uses the provider's patient population to determine that provider's average Risk Score and Risk Score Category. Providers with a higher Risk Score are caring for patients that are typically associated with higher hospitalization rates and readmission rates, and require a higher total cost of care in general, as compared to their peers with lower risk scores. The Risk Score Category is determined using national benchmarks by provider type so you can more easily determine relative risk for a provider. The distinct provider types are physician, hospital, SNF, home health, and hospice.
Risk Score Categories
Level
Percentile
Very Low
Bottom 10 (

≤

10th)
Low
10th to 29th
Medium
30th to 70th
High
71st to 90th
Very High
Top 10 (

≥

90th)
It is important to remember that the actual range of numbers from which we calculate the numbers that we use for the percentiles change between providers and from quarter to quarter. For example, the bottom tenth will be different if the range is 0-15 than if the range is 0-12. We use percentiles because the comparative value is unchanging even if the calculated risk score range or the number of providers change.
Bottom line - focus on the Risk Category - the numbers are a reference.